The Navajo Nation was hit especially hard by COVID-19. Here's just one story. Posted  4/15/21 by The Nib.
Sonny Liew's comic, "The Moment" posted May 5, 2020, but late to get included here. Worth revisiting, though, as it asks what a post-COVID world might look like.
---
Bioethicists Leah Eisenberg, Joan Henriksen, Felicia Cohn, Anita Tarzian, Theresa Drought, and Heather Fitzgerald worked with cartoonist Cathy Leamy to create this comic about triage of care during a pandemic.
---
Medical anthropologist, writer, and artist Dana Walrath created these "Covid-19 Lessons" – more in this post.
---
The Nib has partnered with Reveal to create the series In/Vulnerable: Inequity in the Time of Pandemic. 
---
University of Chicago student Emily Zhao created this comic, "Covid-19 in Minority Communities" as a final project in the course "Death Panels: Exploring Dying and Death Through Comics" which was taught by Brian Callender & MK Czerwiec via Zoom during the lockdown, April – June.
---
Palliative care physician and cartoonist Nathan Gray created this comic to help guide advance care planning conversations in light of the pandemic.
Bioethicist Craig Klugman creates comics to illustrate his blog posts. His most recent comics are organized here and have addressed the ethical issues arising from Covid-19.
---
Rachael L House
---
NPR Correspondent Sarah Mirk created a comic about grocery workers and how they have been treated during the COVID-19 crisis.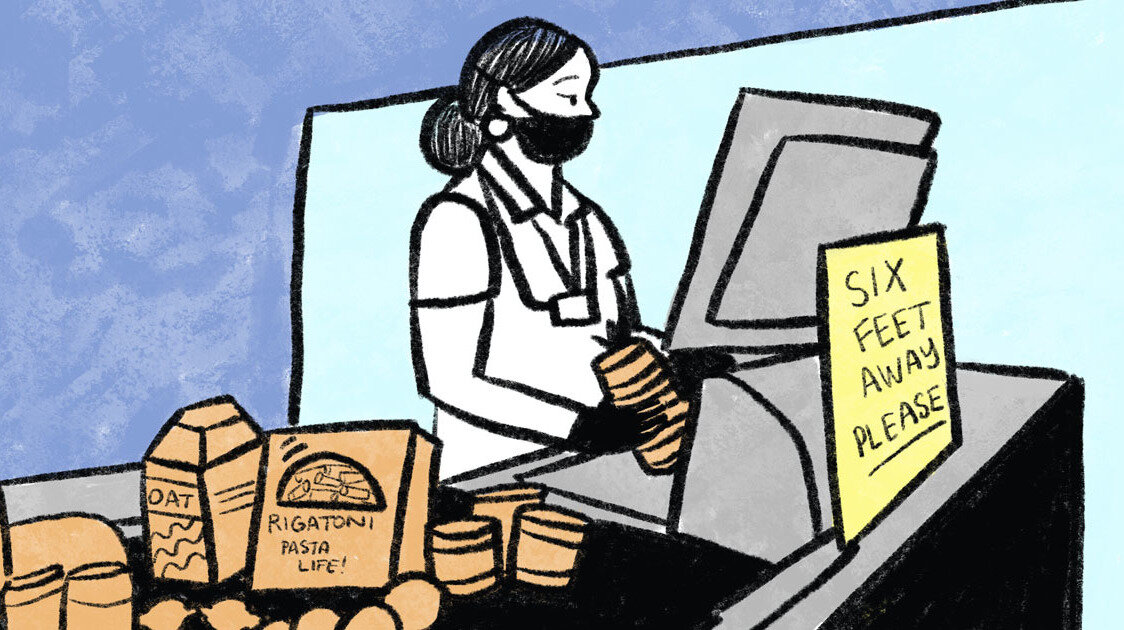 ---
Laura Gao created the comic, "The Wuhan I Know" to combat the fear and misinformation about her hometown. The post includes an interview with the artist about her project.
---
#IAmNotAVirus was created by French Asians to bear witness to Coronavirus-fueled racism. PBS Story here.
---
In this comic by Eric Kostiuk Williams, the ghost of Susan Sontag comes back to remind us about metaphors and disease…